Preschool In Pune | Play School for Kids
The role of a parent has never been easy; Elpro, a pre-primary school in Pune, understands!
Your seek ends right here for the quality preschool and playgroup in Pune. EFS is for offering a clean transition from domestic to high school and our playschool curriculum makes this transition smoothest.
Of the various preschools in Pune, Elpro First Steps is your children s domestic far from domestic, located in Shridhar Nagar Road, Chinchwad, Pune. EFS offers a wealthy ecosystem that many preschools in Pune don't. Nothing prepared your children for achievement in number one faculty much like our robust enjoy in which your children express a new-determined self-belief and a pleasure for learning.
Your child's first steps
towards learning
Elpro First Steps is a truly unique kindergarten with its self-paced learning approach. We believe in recognizing the uniqueness of your child and combine our international learning concepts with the widely acclaimed Montessori Education System.
Why choose Elpro preschool in Pune?
With a Reggio Emilia approach, it emphasizes your child's independence, capabilities, and resilience, as well as their richness in wonder and knowledge. Our centre has been carefully designed to offer preschool and childcare children warm, welcoming learning environments. The sand play area, splash pool, outdoor play area on stilts and patch of lush greenery are exciting attractions for both children and parents.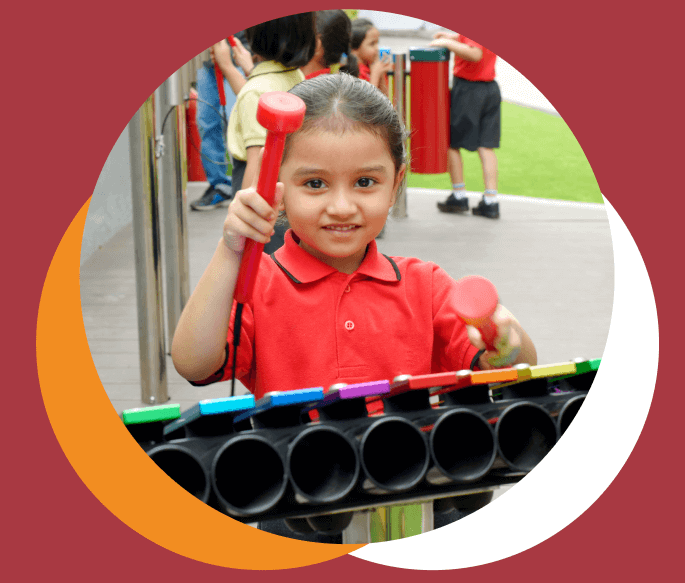 Unlimited Learning Through
Our Virtual And On-Campus Facilities
NO COMPROMISE WHEN IT COMES TO YOUR CHILD- CHOOSE THE BEST NURSERY SCHOOL IN PUNE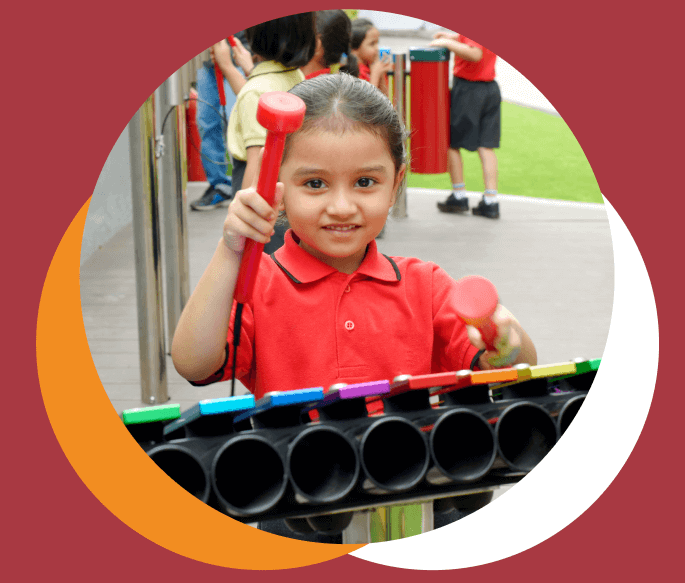 Natural, Self-Paced, And Joyful Learning Methods
WIDE-VARIETY OF ACTIVE LEARNING ACTIVITIES
Only kindergarten in Pune with focus to build confidence
EARLY MENTAL SIMULATION-BASED LEARNING TECHNIQUES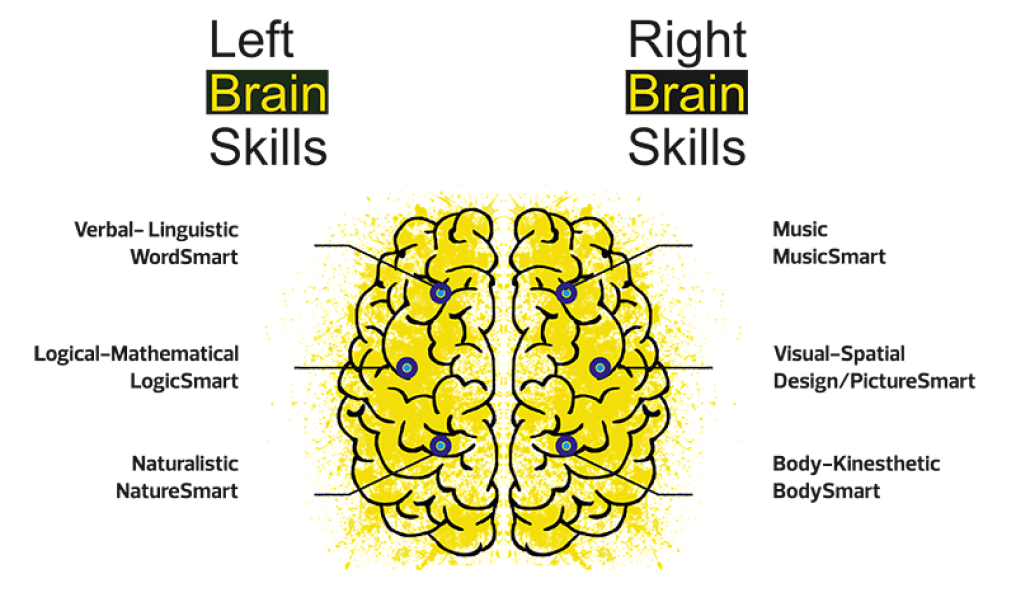 WHY ELPRO FIRST STEPS SCHOOL
FOR YOUR CHILD ?
At EFS, Small instructional classes and organization sports cross hand-in-hand with innovative expression, bodily well-being, and social development. We awareness of youngsters freedom to facilitate them to expand an experience of success from the basic level. It is scientifically verified that every one kid are born with an equal mind however intelligence develops socially. Our group guarantees this sort of favourable environment.
Montessori Labs
Designed to provide a variety of constructive learning experiences
Sandpit
One of the best ways for young children to develop their fine motor skills
Classrooms
Designed for children to explore, investigate, discover, inquire and learn
Safety & Security
Regular safety training, drills & full CCTV coverage
200 Sq ft lego wall
The child learns simple math and number concepts through practical training
Regular medical campus
Regular health checkup done and recorded on health cards
Art Corner
The child explores the concepts of colors, shades, textures and enjoys with paints, chalks and plays with gum and paper
Music Corner
Creative movement helps children learn concepts such as balance, coordination, rhythm, and is also an important tool for developing self esteem and body awareness and the own itself.
Play Area
The simple act of playing has the ability to hone fine and gross motor skills. It is the most fundamental way of learning where children get exposed to new concepts and ideas through individual or social effort.
Rooftop Play Area
Science has proved that green spaces prove to be a stimulus for brain development in children.
We can't recommend Elpro First Steps enough! The school is doing a wonderful job in keeping consistent activities and coordinating schedules every week. I can't express what a blessing this school has been, especially during this crisis to keep our home calm. Thank you so much for the wonderful job that the school management is doing. Thanks to all the teachers as well for handling our kids so well during online classes. Thank you!
Student Name: Ruhin Kaushik (Nursery D)
Father's Name: Varun Kaushik
Zaheer is lucky to have such enriching experiences with her teachers and friends at Elpro First Steps. The school is doing commendable job in keeping up with online schooling so as to ensure that our kids don't fall behind in their academic learning. The classroom activities keep my son productively busy and occupied; and I really appreciate it. Thank you EFS!
Student Name: Mohammed Zaheer Kachi - Nursery D
Father's Name: Mohammed Zubair Kachi
When Ranav started school at Elpro First Steps, I have always known that my child is in safe hands. The care, the love and the attention to every detail that my child has always received at EFS is remarkable. And it stands true for every child that studies at EFS. The teachers and the caretakers guide the kids so well; and the teachers are showing same level of diligence even during the online classes. EFS is an exceptional school in terms of curriculum, effort and everyday academic practices.
Student Name: Ranav Sharma- Nursery A
Father's Name: Kumarjit Sharma
Mother's Name : Malvika Bhattacharjee
I would love to say thank you to Ansh's class teacher for everything during this past year. I appreciate all your efforts and your innovative ideas which make learning enjoyable for kids. I see my kid really engrossed in his activities. As a teacher, she has been so friendly and so patient with all the kids and she is really approachable. I have always reached out to her with different issues and she always ends up doing her best. That's really kind of her and really wonderful. Good job Elpro First Steps!
Student Name: Ansh Matani - K1J
Father's Name: Manish Matani
I would like to take this opportunity to thank all the teachers involved in my child's learning journey. As a parent, it was really tough to manage Rishita's class and homework alongside household chores and my office work; but I am proud that we are successfully doing it together. The level of understanding and patience that the teachers possess is truly remarkable. And I have seen my child progress from writing letters to reading short sentences. And it is not only that, but many other things too. I would definitely recommend EFS to all the new parents out there.
Student Name: Rishita Ravindranathan- K2K
Father's Name: Mithun Ravindranathan
I am so happy that I chose Elpro First Steps for my daughter. Before even enrolling my daughter at EFS, we heard positive feedback from two of my close associates who raved about the school and the faculty. And I am glad to witness the same. I am very happy and content with the school and the quality of education. I absolutely love it and so does my daughter! Every teacher that I have interacted with at EFS shows great concern and listens actively to help you and support your child. Kudos to the team of EFS!
Student Name: Aarya Kakade - K2K
Father's Name: Abhijit Kakade
EFS has truly become a part of our extended family. I am so touched with how teachers are deeply involved in raising our child right- from classroom learning to activities and even manners and etiquettes. These small things go a long way and leave a lasting impression upon the child's mind. The teachers have always had the best interests of our daughter's short-term and long-term success in mind. They are really professional and have experience in terms of the ways they deal with young children. I truly appreciate it!
Student Name: Arishka Gupta K2J
Father's Name: Siddharth Gupta
Frequently Asked Questions